Coronation party for children
coronation, party
OgImage:
Wouldham Parish Council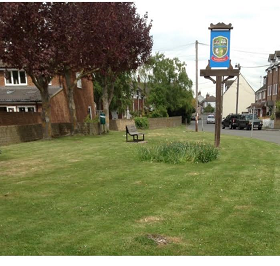 As the first level of democracy in the UK, Parish Councils have many duties. Add to this the need for transparency and we are reminded that the often-overlooked website is a key part of a Parish Council's ability to carry out these duties in a compliant manner. Now with GDPR in place, securing and ensuring the privacy of that communication has become a potential high risk for a Council's budget.
Wouldham Parish Council will be developing this new website over the coming months to replace the KCC website that is due to be taken off line in August 2020, this new website will contain many new features that will make documents more accessible to anyone wishing to read them.
The Parish Council who are volunteers carry out many tasks that villagers never get to read about and it is hoped more information can be added to this website about this.
Wouldham Parish Council have a Facebook page that's regularly updated with news Click here to view it.
Wouldham Parish Council are proud custodians of a collection of photographs called " Old Wouldham" and have added them to a Facebook page Click here to view these photos. Wouldham Parish Council also has a second website called Wouldhamvillage.com Click here to view it.
---
Lets keep Wouldham tidy and free from Fly Tipping why not download the app from Country eye and help keep the countryside safe

Wouldham Parish Council invite you to explore this new website and we hope you enjoy its many new features